Chiropractic Care - A Gentle, Non-Invasive Option
Chiropractic care not only aims at treating the symptoms but also targets the root cause of the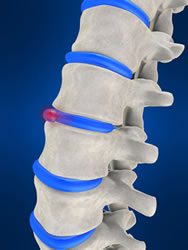 problem. Chiropractic treatments can improve your overall health and give you relief from problems like back pain, neck pain, and headaches. At North Road Chiropractic, you will always receive utmost care and attention. We are your go-to chiropractor in Oakleigh. You can also avail our chiropractic services in the nearby suburbs like Clarinda. Our aim is to deliver high-quality chiropractic services that can help you get rid of your chronic pain and symptoms faster.
Personalized Chiropractic Care
North Road Chiropractic provides chiropractic treatments to patients based on their specific needs. Our full-service clinic has been rendering chiropractic services since 1987. Our chiropractic clinic is located in Oakleigh, however, we also accept patients from surrounding suburbs like Clarinda, Bentleigh, Ashburton, Ashwood, Malvern, Malvern East etc.

Chiropractic Care Can Help Many Health Issues Such as
Keep your body balanced, flexible and functioning at its best with proper chiropractic care. The latest diagnostic techniques and the state-of-the-art equipment we use sets us apart from the other chiropractors in Oakleigh. Get the right chiropractic care from our experienced chiropractors. For any questions you have regarding our chiropractic wellness services, give us a call at (03) 9579 2699.