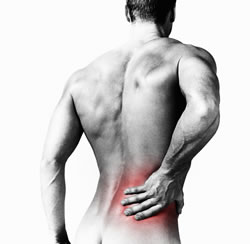 You're living in Melbourne and you have back pain. What are your options?
You could contact your parents and friends to ask them what to do. Many patients do this. However, your friends' ideas about what to do may not always be the best solution. They may tell you to not go to the doctor when your back pain is serious, simply because they don't understand the complexities of back pain. It could end up worsening your condition.
Another option for those who have back pain is to go to the emergency room in a hospital. There are definitely times when you should do this, such as whenever there's any bleeding along with the back pain or when the back pain is worsening day by day. It's always good to get a medical opinion on what is wrong and what to do about it.
However, don't neglect to get a chiropractor's opinion on your back pain. Chiropractors are the true experts on the back and spine, similar to how podiatrists are the experts on feet. Chiropractors spend years learning every detail about the spine to the infinitesimal level. Podiatrists do the same thing for feet.
And studies show that chiropractors get the best results with back pain, including back pain from work injuries or car accidents. Those who get treated will often resolve their condition months or weeks earlier than those who don't.
So if you have back pain in Oakleigh, East Bentleigh, Clayton or Mt. Waverley, give Dr Liveraidis a call today. Get started on your healing!