Back Pain Treatment
Get Relief From Your Back Pain With Quality Chiropractic Care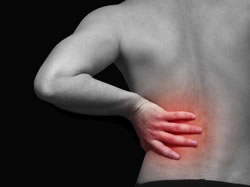 General back pain is usually a short-lived problem that gets resolved within a span of few days. However, when the back pain lasts for three months or more it is described as chronic. When there is constant ache anywhere in the back area, can be described as a chronic back problem. Chronic back pain is usually felt in the lower back, as well as in Neck and Shoulder areas. It can result in soreness, stiffness, and inflammation. Often people struggling with chronic back pain find it difficult to manage their day-to-day activities and this can have a severe impact on their lifestyle.
Are you struggling to deal with your back pain in Malvern? Do you think high-quality chiropractic care can get you the much-needed relief from your back pain in Ormond? Look no further, North Road Chiropractic is here to assist you. We have been servicing Oakleigh 1987 and surrounding areas since 1987. Our experienced and safe chiropractic services can also be availed by the residents in the sur-rounding suburbs like Malvern and Ormond.
Our longevity and continuity in the same practice and location since 1987 is our best guarantee.
Reasons For Back Pain :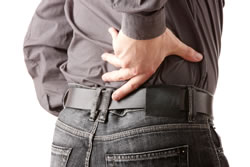 ● Poor posture
● Falls, auto accidents, and other traumatic events
● Pinched nerves (causing sciatica and pins and needles sensations)
● Disc herniation complicated by bone spurs, spinal degeneration, end plate junction failure or bulging discs
● Repetitive strain injuries
● Overuse injuries
● Degenarative changes of the spine
● Improper lifting and frequent lifting of heavy objects
● Muscle strains and tears
● Pregnancy
● Being obese as it puts excess strain on the back and knees
● Sitting or standing for long periods
● Fibromyalgia
● Scoliosis
● Multiple sclerosis and other neurologic autoimmune conditions
● Sleeping on a poor mattress
At North Road Chiropractic, you will always receive personalised chiropractic care. For any query you have regarding our chiro-practic wellness services, feel free to call us at (03) 9579 2699.
References
ACA- What is chiropractic? American Chiropractic Association. http://www.acatoday.org/level2_css.cfm?T1ID=13&T2ID=61. Accessed October 10, 2013.
Balthazard P, et al. Manual therapy followed by specific active exercises versus a placebo followed by specific active exercises on the improvement of functional disability in patients with chronic non specific low back pain: a randomized controlled trial. BMC Musculoskeletal Disorders 2012; 13: 162. doi:10.1186/1471-2474-13-162.
Cifuentes M, Willetts J, Wasiak R. Health maintenance care in work-related low back pain and its association with disability recurrence. Journal of Occupational and Environmental Medicine 2011; 53(4): 396-404.
Low-back pain-acute- National Library of Medicine-PubMedHealth. http://www.ncbi.nlm.nih.gov/pubmedhealth/PMH0004668/. Accessed October 10, 2013.
McMorland G, Suter E, Casha S, du Plessis SJ, Hurlbert RJ. Manipulation or microdiskectomy for sciatica? A prospective randomized clinical study. Journal of Manipulative and Physiological Therapeutics. 2010; 33(8): 576-584.
Peterson, CK, et al. Symptomatic Magnetic Resonance Imaging-confirmed lumbar disk herniation patients: a comparative effectiveness prospective observational study of 2 age- and sex-matched cohorts treated with either high-velocity, low-amplitude spinal manipulative therapy or imaging-guided lumbar nerve root injections. Journal of Manipulative and Physiological Therapeutics 2013; doi: 10.1016/j.jmpt.2013.04.005.
Valfors B. Acute, Subacute and Chronic Low Back Pain: Clinical Symptoms, Absenteeism and Working Environment. Scan J Rehab Med Suppl 1985; 11: 1-98
von Heymann W, Schloemer P, et al. Spinal HVLA-manipulation in acute nonspecific LBP: A double blinded randomized controlled trial in comparison with diclofenac and placebo. Spine 2012; doi:10.1097/BRS.0b013e318275d09c.
Walker BF, et al. Low back pain in Australian adults: prevalence and associated disability. Journal of Manipulative and Physiological Therapeutics 2004: 27(4): 23.